The Federal Reserve acknowledges that lending for small business owners has been in decline for the last several years. Nevertheless, there are still options available to finance the purchase of inventory, hire new workers, augment cash flow, buy equipment, and fuel growth. For some small business owners, the traditional sources of a loan—like the bank around the corner—may not be where they find success, but that doesn't mean a small business loan is out of the question.
Most small business owners don't jump into the life of an entrepreneur because they're excited about the financial side of the business — and that's OK. It's not necessary to become a financing expert to lead a small business, but it is necessary to become an expert at financing your business. And you need to be just a bit savvier than your counterparts a generation ago.
To make sure you're looking in the right place and have better-than-average odds of success, you need to know the answers to the following three questions:
1. Where does my business fit within the small business lifecycle?
The financing needs of a newly created small business differ from a more mature company, and where you'll find success will likely depend on your business' place in the life cycle. Most banks look for a few years in business and the revenue required to make regular payments. They also heavily weigh your personal credit score, so if your score is below 680, it may be more difficult for you to find a loan there.
Additionally, the primary loan products offered by many banks are longer-term loans that are a good fit for purchasing real estate or heavy equipment (assets that can be depreciated over several years), but not designed to purchase inventory, augment cash flow, or meet other short-term financing needs. Many banks do offer lines of credit that could help meet those needs, but few early-stage businesses without a strong track record will qualify.
While younger businesses might not find a lot of success at the bank, crowdfunding, equity financing, and non-profit lenders whose mission aligns with your new business could be options. Some entrepreneurs in the first year or two of business rely on bootstrapping to get things off the ground, while loans from friends and family are one of the most-used sources of capital, according to the Private Capital Access Index published by Pepperdine University and Dunn & Bradstreet Credibility Corp.
In a nutshell, the longer you've been in business, the easier it is to secure a small business loan—provided you've built a strong business credit profile and have good personal credit.
2. How do my personal credit score and business credit profile stack up?
For most small business owners, the need to maintain a good personal credit score will never go away. The same is true for your business credit profile. The first step to building a positive profile is understanding where you are today. You can start by checking with the three major personal credit bureaus: Transunion, Equifax, and Experian. You can also view your personal credit score at annualcreditreport.com.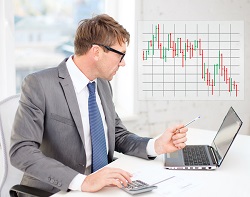 Just as important as your personal credit score is your business credit profile. The three major business credit bureaus are Dunn & Bradstreet, Experian, and Equifax. Unlike your personal score, your business profile includes several different metrics and reports that reflect how well your business is meeting its financial obligations to lenders and suppliers. While the reports are all unique to the individual business credit bureaus, they all include information about your business found within the public record—so it's important to make sure your profiles are as accurate as possible. A seemingly minor mistake in your SIC (Standard Industry Classification) code, for example, could assign your business a higher risk category and may make getting a small business loan more difficult.
Fortunately both the personal and business credit bureaus want to make sure their information is as accurate as possible, so they offer dispute processes should you see errors.
3. What does the lender landscape look like and what are my options?
While banks, credit unions, and SBA-guaranteed loans are potential sources for borrowed capital, there's a whole new cadre of small business lenders, many of which weren't available just a few short years ago. Online lenders that leverage technology to make the loan process faster and less cumbersome, a new generation of factoring companies, non-profit lenders, and crowdfunding are all part of the new lender landscape.
For the online lenders, most offer loans under $150,000. They also look at other business metrics in addition to your credit profile to evaluate the health of your business and determine whether or not your business is a good candidate for a loan. By looking more holistically at business data like cash flow, annual revenues, and other non-financial metrics, they get a more complete picture of your business' creditworthiness than is represented by your personal credit score.
Understanding where your business fits within the small business life cycle, how your personal and business credit profile stack up, and your available options are the first three steps to finding the right loan for your small business.
In future posts, we'll dive deeper into these three topics so you'll have confidence that you're looking in the right place to secure the loan your business needs.
About the author

Ty Kiisel is a contributing author at BusinessLoans.com, an online resource addressing all aspects of business financing for small business owners. Ty has over 25 years of experience in the trenches of small business, and provides personal anecdotes and valuable tips to help small business owners become more financially responsible.