Startup Framework™ - Business Modeling and Planning Tools for Startup Teams
Build your business model and a complete business plan along with financial projections collaboratively with iPlanner.NET Startup Framework.
Invite any number of team members or outside advisers in to share in the plan's development.
Assign roles and privileges with just the click of a mouse.
Delegate project sections to team members.
Track progress remotely. Allow investors, mentors or other professionals to review your project as needed.
Professional planning tools for business mentors and coaches
Help your clients launch their businesses without ever leaving your office! iPlanner.NET Startup Framework™ is a cloud-based business planning and financial forecasting tool perfect for small business start-up planning.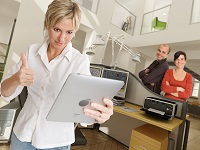 The framework features a rich set of business support and consulting features designed for professionals like you. Our goal at iPlanner.NET is to assist you, as you partner strategically with your clients as they develop their plans and projects.
We will keep you organized, as all your client's data will be kept securely in the cloud, eliminating the need for off-line files, spreadsheets and paperwork. In-person meetings are minimized or unnecessary. You will be able to collaborate in real time, remotely with your client, as well as, track progress, add comments, send notifications and generally stay connected.
Ready-to-use templates and examples
A business plan serves a number of purposes from giving you a roadmap, to help you gain funding. It's worthwhile to spend a little extra time tailoring your blueprint to your specific needs. Our framework includes a variety of templates and offers tips and helpful texts so you don't have to figure out what to write. Also included are a quick-search feature and plenty of how-to guides to assist you.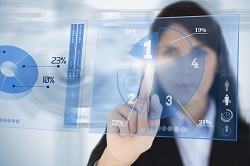 Our cloud-based business planning tool is flexible enough for you to modify the information as needed. It also allows you to add, delete and re-locate entire chapters, and choose the right financial tables, charts and pictures to be included in each presentation you make whether to your banker, venture capital investor, angel investor or government grant agency.
Online Business Model Generation
iPlanner.NET Startup Framework™ is featured with a powerful business modeling tool to build up your business model canvas in real-time, online and hands-on with your team members.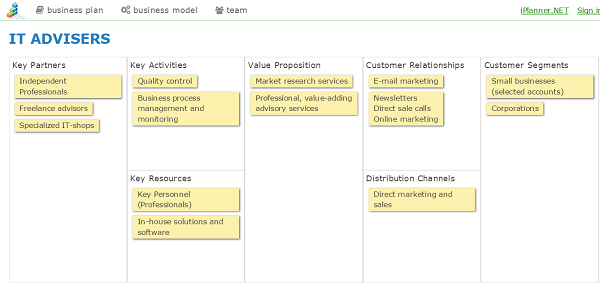 Easily publish and share
Startup Framework™ makes sharing your business plan fast and easy! Your project will be assigned its own unique and secure network address (URI), making it a snap to share online or send to a friend. The tool gives you the capability to export your project file into traditional formats such as MS Word and PDF, as well. Let the framework help you share your project anywhere in the world with the confidence of an expert!
Online business financial planning software
Asking the right questions before launching your business or project increases its chances of success. Our cloud-based financial planning tool will cue you with strategic questions related to profitability, business value and performance ratios. Some question examples might include:
How much do we have to sell in order to cover our expenses, and move from breaking even to earning a profit?
How will we finance start-up costs and purchases of fixed assets?
How many employees can we afford to take on board?
When might we need to borrow additional capital and how much?
Once you've covered all the bases, take your project to the next level. Put it up against powerful built-in scenario analysis, business valuation and unique stress test feature. It will help you uncover and resolve potential problems before they arrive.
Produce standards-based financial projections and performance ratios
Automatically generate income statements, balance sheets, cash flow projections, break-even analysis, capital structure and performance ratios with the framework's powerful and feature-rich financial modeling engine. Simply input your assumptions and settings, and the built-in financial engine will crunch the numbers for you! Choose to present your financials in tables or charts, or export them into a variety of file formats.
Flexibility in planning by months, quarters or years
One of the main advantages of creating your plan with online software is how easily your financial statements can be adjusted. The financial worksheets allow you to produce realistic projections that factor in seasonal patterns and growth scenarios that might affect sales revenues, expenses and profit. Enter your values by months, quarters or years. When entering, say, a revenue forecast for a year, values for underlying quarters and months are calculated automatically. Likewise, when adjusting quarterly or monthly amounts, value for the year is automatically revised.
It's easy to create detailed output tables in any combination to give your investors and advisers a clear picture of possible seasonal factors, and to use the data for developing improved growth strategies.
Choose "Lite" or "Standard" level financial planning modes
We at iPlanner.NET realize that the sheer magnitude of drafting a business plan can be intimidating, so we've made things simple for you. Begin with either the "Lite" or "Standard" level financial planning mode, and get started right away.
The "Lite" level financial planning mode allows you to quickly develop a customized financial plan with an easy-to-use single worksheet for financial input. Start simply, and build your blueprint to include a full set of financial projections and performance ratios.
Choose the "Standard" level financial planning mode when a more detailed and extensive financial plan is required. The "Standard" level planning mode includes dedicated worksheets with abundant parameters for inputting sales revenue, operating expenses, labor cost, purchase of fixed assets and funding.
Build a sound Action Plan
The framework's Performance module provides tools that will tell your business where to start and where to go next. While your business plan will provide a broad picture that typically spans three to five years of operation, Action Plan will help you break your project into short attainable goals or milestones. Set short-term goals for tasks and activities - your actions, and define financial targets for the upcoming months, quarters and fiscal yearend.
The Performance-module also allows you to track your actual results (the reality) and compare them against your financial plan. This tool is valuable to both your team and supporters to keep track of your progress and performance, revise forecasts and projections for course corrections every step of the way.