There are many ideas for online business, and you may have heard the same ideas over and over again. A lot of people try their hand at affiliate marketing, which is the process of preselling customers and then collecting a commission if a sale is made by the merchant. Many online business ideas are available, you just need to find one that you like and have some knowledge about.
Auction Site Consultant
While using auction sites may seem simple to you, many people have difficulties navigating these types of sites. If you are experienced with selling items on auction sites, you may be able to assist other people with selling items and managing their online auctions. You simply request a commission from the sale of the item or a fee up front to prepare the listing. You can also monetize your own website by offering informational ebooks that can assist people by giving them tips and tricks to finding their own success as an online auction seller. There are so many ways to turn your knowledge of online auctions into ideas for your own online business.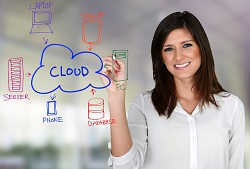 Web Designer
If you have skills in developing websites or simply love to build them, one of the best ideas for online business is to design a web presence for someone or for their business online. If you have a good grasp of SEO practices, then you can apply those skills to the development of a web page that will climb the ranks of Google and help boost your client's bottom line. In addition to designing the web pages, you can create repeat business by taking on the necessary marketing to keep your client's page relevant.
Resume Writing Service
One of the best ideas for online businesses that people do not even consider is a resume writing service. People need to be relevant in the job market and present themselves in such a way that their resume will stand out from the hundreds of other resumes that employers will receive when they have a job opening. Most people have absolutely no clue how to write a good resume or a cover letter that should accompany that resume. Some people just have a knack for writing a great resume, and if you are one of those people, you can definitely monetize that skill.
Research Assistant
There are many businesses, such as law firms, that need research done on a regular basis. Small businesses sometimes need to do some smaller research projects that they do not have the time to have their staff do, and this is where you come in. Being a research assistant is one of the most amazing ideas for online business, because you can spend your day surfing the internet for relevant information and then compiling that information into professional reports that you can charge a handsome fee for.
Consulting
A consultant is a person who provides their specialized expertise to businesses, investors, entrepreneurs, or anyone else who needs the information that a consultant can provide. There are many ways that consultants can find to monetize their knowledge and skills. All you need to get started with this type of business is knowledge of something specific and a way to convey that information to businesses that need the resource. Doing a couple of preliminary consultations for a very low price can get you the referrals that you need to have other people and business pay top dollar for your services.
There are many different ways to monetize your skills and knowledge, all that you need is to keep your mind open to ideas for online business. Once you have a good idea, you can then start developing it into a business and a decent income for yourself.